A saving faith in Jesus Christ leads to a profound regeneration of our lives in which the old things pass away and everything becomes new (2 Cor. 5:17). An important part of this transition is a new outlook on life which leads to a Christian worldview. New significance is rendered to the total reality of our existence ­– the creation of the universe, the nature of man, the reasons for man's depravity, the reality of an opposing kingdom of darkness, Christ's work of renewing, as well as the eternal glorification of believers and the everlasting judgement of sinners.
Jesus Christ is the Creator of the world, the mighty Saviour, and the only light of a spiritually dark world. He is the beginning of our spiritual life, and conformity to Him is the highest ideal to which we can strive. Christ is the absolute centre of the new life which He offers to us, for in Him we live and move and have our being. Everything should be accounted for in the light of His holiness, divine authority, and intervention in the destiny of humanity. His coming to the world causes the fall and rising of many people, depending on whether they accept or reject Him (Luke 2:34). We should not repeat the mistake that was made by the majority of Israelites, who were blind to who Jesus really is and consequently rejected Him:
"[Jesus is] the true Light which gives light to every man who comes into the world. He was in the world, and the world was made through Him, and the world did not know Him. He came to His own, and His own did not receive Him. But as many as received Him, to them He gave the right to become children of God, even to those who believe in His name" (John 1:9-12). We are obliged to make a choice about Jesus Christ.
The Lord Jesus is the only Saviour of humanity; the One who has undertaken a vital mission to a lost world. The destiny of all people is determined by their relationship with Him: "Nor is there salvation in any other, for there is no other name under heaven given among men by which we must be saved" (Acts 4:12). In Him are truth, light and life, and outside of Him are lies, darkness, and death.
We cannot omit the Lord Jesus from our concept of reality, since we are either His followers or His adversaries. All people have a God-given conscience, which is a basic knowledge of good and evil, and it enables them to make moral choices. But knowledge of the gospel is still needed in order to make wise and life-changing decisions in this sphere. Without the redemption of Christ, and without His new nature, we will not prevail in the struggle against evil.
Apostate theologians who refuse to recognise the power and divine attributes of Christ, and the significance of His death and resurrection, intuitively know that they are contending against the truth but nevertheless yield to the unbiblical thoughts of their deceived hearts. These academics are wilfully intent on questioning and discrediting the claims of the Lord Jesus. They reveal the same kind of theological scepticism which the first century scribes proclaimed to their own spiritual ruin when they rejected Jesus as Messiah and said blasphemous things about Him.
It is rather strange that modern agnostics would devote so much time and energy to contradict a teaching which, according to them, is only a man-made myth without any substance. Intellectual self-conceit is probably what motivates them to exalt themselves above God's Word and reduce it to a humanly-conceived book in which mistakes, mythology and contradictions abound. They now take the liberty to present to us a "historical Jesus" who, like themselves, is only an ordinary human being with many limitations. This amounts to treason against divine revelations and is doubtlessly part of the intense battle which is waged in the spiritual realm against the Bible (2 Cor. 4:4; Eph. 2:2; 6:10-12). According to John, a demonic spirit of deceit is at work to deconstruct the biblical Jesus in a typical postmodern way in order to replace Him with another Jesus who is described by the Bible as the Antichrist (1 John 2:18-23; 4:1-6). Paul expounded the same error of the distortion of the biblical image of Jesus, as well as the basic message of the Bible, which all occur under the influence of deceiving spirits and the doctrines of demons (2 Cor. 11:2-4; 1 Tim. 4:1). The Lord Jesus Himself warned against impostors who would present themselves in His name as "the Christ", and said that deception of this nature would be particularly prevalent in the end-time (Matt. 24:3-5).
True disciples of Christ are on the right side of this battle because their eyes were opened to the great and wonderful truth of the deity of Jesus. Their belief is in agreement with the statement made by John in the first century, when he realised that Jesus of Nazareth was the fulfilment of Messianic promises in the Old Testament, and that God's Word became alive through the Messiah: "And the Word became flesh and dwelt among us, and we beheld His glory, the glory as of the only begotten of the Father, full of grace and truth" (John 1:14).
The central position which the Lord Jesus should occupy in the hearts and lives of believers is evident from the following 22 aspects of His Person and works:
The beginning and end of all things
We worship the Triune God, Elohim, consisting of the Father, the Son and the Holy Spirit, but the Lord Jesus is specifically referred to as the Creator of the world: "All things were made through Him, and without Him nothing was made that was made" (John 1:3). Paul says, "He is the image of the invisible God, the first-born over all creation. For by Him all things were created that are in heaven and that are on earth… He is before all things, and in Him all things consist" (Col. 1:15-17). God has appointed Him "heir of all things, through whom also He made the worlds" (Heb. 1:2).
The Lord Jesus is the beginning of creation, He still maintains it and will eventually destroy it because of the contamination caused by sin, and subsequently renew everything. That is the reason why He said, "I am the Alpha and the Omega, the Beginning and the End, the First and the Last" (Rev. 22:13). We cannot conceive anything in time or space that is beyond His creative power, work of renewal, and the systematic fulfilment of His divine purposes.
How do you adapt to God's counsel? You can either be a fellow-worker in the expansion of His kingdom, or one of His adversaries who will be judged by Him. If you plan and conduct your life outside of Christ it will inevitably be in conflict with His counsel and end in disaster. All people will live forever, and for that reason the wicked are heading for eternal condemnation. All peoples' lives will be judged as good or evil in terms of a divine standard by Him who is and who was and who is to come (Rev. 11:17).
The personification of saving grace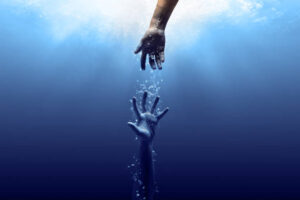 The grace which God offers us for salvation and spiritual growth is based entirely upon Christ's work of atonement, i.e. His incarnation, His death on the cross and His resurrection from the dead. The moment when we shift our focus away from this central truth we are at risk of basing our salvation partially, or even entirely, upon good works or law observation, or upon church rituals such as baptism and confirmation. In that case, faith in Christ is no longer at the centre of our salvation, as we would then trust in ourselves or in other things. Paul said that he was standing before God, not in his own righteousness which is from the law but in the righteousness which is through faith in Jesus Christ (Phil. 3:9).[/caption]
We should open the door of our hearts to Jesus Christ because He is the Saviour of our souls. We must have a continuous consciousness of His presence through the Holy Spirit, and for that reason a true Christian should be able to say: "I know my Saviour is alive because He lives in me… In Him I have redemption through His blood… I glory in His cross, by whom the world has been crucified to me, and I to the world… If I abide in Jesus Christ I will bear much fruit and He will be with me always, even to the end of the age." I should ever be looking at Jesus as He is the author and finisher of my faith (Heb. 12:1-2).
The Saviour who has paid the price
We should have a strong consciousness of the fact that the Lord Jesus has paid the full price for our sins, and that He guarantees us forgiveness. We were captives of Satan who were awaiting trial, prisoners because of our sins, and the penalty of eternal death would have been imposed upon us (Ezek. 18:20; Rom. 6:23). But Jesus Christ bore this penalty on the cross and can redeem all people who confess their sins to Him and receive Him as their Saviour: "In Him we have redemption through His blood, the forgiveness of sins, according to the riches of His grace" (Eph. 1:7).
The charges against us were cancelled by Christ's death on the cross: "And you, being dead in your trespasses and the uncircumcision of your flesh, He has made alive together with Him, having forgiven you all trespasses, having wiped out the handwriting of requirements that was against us, which was contrary to us. And He has taken it out of the way, having nailed it to the cross" (Col. 2:13-14).
Through His atoning death He has proclaimed liberty to all the captives of Satan, and we only need to accept it in faith. We must rejoice because our penalty is paid and our names have been entered into the book of life through grace. Our Saviour is a Person, Jesus Christ – not a religious organisation, a set of laws, or church rituals conducted by a human officiator. We must have a personal encounter with the Lord Jesus and have the testimony of His Holy Spirit in our hearts that we are saved.
The lowly Servant who Himself is also God
The Lord Jesus was, as a human being, revealed in the form of a lowly servant and was presented as such in the four Gospels after His first coming. During His earthly ministry He acted as the Son and Servant of the Father, who also laid down His life as a propitiation for our sins. This special revelation of Him as a human being should not be used as an excuse to regard Him as only a mortal man with an earthly father, and consequently as somebody who does not come from heaven and is Himself not God. His virgin birth renders proof of the fact that He was conceived by the Holy Spirit and comes from heaven. Because of us He had accepted a human body to be able to die on behalf of sinners.
We should not only read in the Gospels about the suffering Messiah, but also in the book of Revelation on how He will appear at His second coming. When He comes again, He will come as King of kings in glory, power and majesty. His eyes will be like a flame of fire, His hair white like wool, and His chest girded about with a golden band. He will take charge of the kingdoms of the world and will rule as King on the throne of David. He will judge His enemies and break the power of the devil and his henchmen.
Do you realise that the lowly Jesus of whom you read in the Gospels is also the mighty Conqueror who will destroy His enemies on the day of His wrath? Even His own disciples initially did not realise that He was the Lord and God who created the earth. Neither did they know that He was one with the Father, but He told them: "I and my Father are one" (John 10:30). The deceived leaders of Israel had even less knowledge about Jesus and were ignorant of the fact that He was God who existed from all eternity. He said to them: "Before Abraham was, I AM" (John 8:58).
We should fully realise that He who is the Saviour of our souls and the centre of our lives, is none less than "the true God and eternal life" (1John 5:20).
The resurrection and the life
The resurrection of the Lord Jesus is such a central Christian tenet that our faith in Him renders us children of the resurrection who all have eternal life (Luke 20:36). First, there is the fact of Christ's physical resurrection from the dead after He had paid the price for our sins on the cross. Because He has eternal life in Himself it was impossible that the grave and death could contain Him. He was raised in an immortal resurrection body, and promises all His disciples a similar resurrection in a new body.
The Lord Jesus says: "I am the resurrection and the life. He who believes in Me, even though he dies, he shall live. And whoever lives and believes in Me shall never die" (John 11:25-26). When He comes, all who died in Christ will be raised incorruptible (1 Cor. 15:52-53) while the believers who are still alive on that day will be changed from mortality to immortality in the twinkling of an eye, and will therefore not see death. Paul says our lowly body will be transformed that it may be conformed to the glorious body of Christ (Phil. 3:20-21).
The resurrection of deceased believers and the transformation of living believers will occur at the rapture, and only Christians will share in this divine blessing (1 Thess. 4:16-17). The Father says that "everyone who sees the Son and believes in Him [has] everlasting life; and I will raise him up in the last day" (John 6:40). Paul said that the promise of the resurrection from the dead was a strong motivating force in his life, and he fully exerted himself to attain it: "… that I may know Him and the power of His resurrection, and the fellowship of His sufferings, being conformed to His death, if by any means, I may attain to the resurrection from the dead" (Phil. 3:10-11).
Since all people will live forever, there will also be a resurrection for the wicked. John says, "The hour is coming in which all who are in the graves will hear His voice and come forth – those who have done good, to the resurrection of life, and those who have done evil, to the resurrection of condemnation" (John 5:28-29). The just will be raised at the end of the church dispensation when Christ will come for His bridal congregation, but the unjust will only be raised after the millennial reign of Christ to appear before the great white throne judgement where they will be condemned to eternal death in the lake of fire.
John distinguishes the two resurrections as follows: "But the other dead [the unjust] did not live again until the thousand years were finished… Blessed and holy is he who has part in the first resurrection. Over such the second death has no power, but they shall be priests of God and of Christ, and shall reign with Him a thousand years" (Rev. 20:5-6). The second death – that is eternal death – is awaiting the unbelievers at the end of the thousand-year reign.
The promise on the resurrection of the just is such a central thought in our life as believers that it forms part of our basic confession of faith. Paul says, "For if the dead do not rise, then Christ is not risen. And if Christ is not risen, your faith is futile; you are still in your sins!" (1 Cor. 15:16-17). We are worshipping a living God, and that clearly distinguishes us from all the false religions that all worship dead idols. Christ rose from the dead and lives for evermore, and we will also rise and live forever in His sight.
The only foundation of our life
A further characteristic of Christians is that, through rebirth, they obtained a new life built upon the foundation, Jesus Christ. That is a firm spiritual basis on which their whole life is built. The Lord Jesus explained this fact in the parable of the wise man who built his house on the rock of God's Word. This house could resist all storms because it was founded on a solid rock. But there was also a foolish man who built his house on the sand, and it fell down when it was struck by the storms (Matt. 7:24-27). Such is the experience of all people whose lives are not built upon the Rock, Jesus Christ: the crises and storms of life eventually destroy them. Even if they survive the present storms of life, they will certainly collapse when the end-time storms of God's judgements strike them.
We should devote much attention to this important aspect of Christ's position and role in our lives, as it poses a great challenge to us to react and build upon it in a proper way. Not all the branches which have been grafted into the vine (Jesus Christ) always bear fruit (John 15:1-6). Likewise, not all of us are building in the right way with a life of dedication upon the Christian foundation of lour lives. Paul says:
"For no other foundation can anyone lay than that which is laid, which is Jesus Christ. Now if anyone builds on this foundation with gold, silver, precious stones, wood, hay, straw, each one's work will become manifest; for the Day will declare it, because it will be revealed by fire; and the fire will test each one's work, of what sort it is. If anyone's work which he has built on it endures, he will receive a reward. If anyone's work is burned, he will suffer loss; but he himself will be saved, yet so as through fire" (1 Cor. 3:11-15).
Only the Lord Jesus can save us because nobody else can lay the foundation of rebirth in our lives. But this is only the beginning of the new life in Christ, and we have to be careful how we build on this foundation. If we trust the Lord for the filling of the Holy Spirit and walk by the Spirit, then the fruit of the Spirit will be evident in our lives. It will manifest in works which have value for eternity.
However, if we are negligent in our spiritual lives and fail to make a complete surrender, we will only do carnal works which will be rejected by the Lord. These works will have strong elements of worldliness, pride, self-glorification, striving for material gain, and a slanderous disposition, and will all be consumed like wood, hay and straw before the judgement seat of Christ. The carnal (worldly-minded) Corinthians were guilty of this lifestyle (1 Cor. 3:1-3), as well as the carnal Galatians and Hebrews (Gal. 5:16-17; Heb. 5:12-13).
It is evident that many Christians are not with undivided hearts committed to Jesus Christ as the centre and foundation of their lives, and consequently do not lead lives which comply with His standard of holiness and fruitful service (cf. John 13:17).
The highest expression of holiness and completeness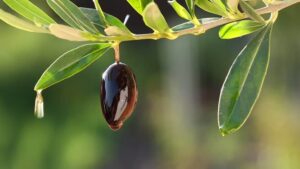 If the Lord Jesus is truly the beginning, the centre, and the final destination of our lives, we will earnestly strive to become conformed to His image of holiness. God's purpose with man since creation is holiness, in order to ensure sustained fellowship and communication between the Creator and humans who were created in His likeness. "As He who called you is holy, you also be holy in all your conduct, because it is written, Be holy, for I am holy" (1 Pet. 1:15-16; Lev. 11:44). The Lord Jesus is the highest expression of holiness, thereby leaving us an example to follow in His steps (1 Pet. 2:21). "He who says he abides in Him ought himself also to walk just as He walked" (1 John 2:6). We are called to a life of holiness in Christ.
This high standard of holiness can only be achieved if we move closer to the spiritual centre of our life, which is Christ. As far as our knowledge of Jesus Christ is concerned, we must grow up "to a perfect man, to the measure of the stature of the fullness of Christ; that we should no longer be children, tossed to and fro and carried about with every wind of doctrine" (Eph. 4:13-14).
The question is: "Are we still small children who walk with faltering steps, who have to be fed and carried about by others, and who have no insight into the deeper things of the Word?" If so, we will be easy victims to deception by the enemy of our souls. Apart from the fact that we will not comply with the upward call of God in Christ Jesus, we will also cause damage to the cause of the Lord because of our lack of knowledge. Our knowledge and discernment will be so weak that we will not be able to properly counsel anybody. The solution to this problem is to conform to the image of Christ more completely, and to be guided by His Spirit into all truth.
The example of divine love
Jesus Christ is the example and personification of divine agape love. If we are committed to Him with undivided hearts He firstly expects from us to love Him and His Father above anything and everybody else; secondly, to love our brethren in Christ; and thirdly, to have love and compassion for a lost world. The commandment of love is the only commandment of the New Testament, and if we honour it we no longer need the Old Testament law – God's love complies with all it's demands (Rom. 13:8-10).
Do we demonstrate this love? The Lord Jesus said to His disciples: "A new commandment I give to you, that you love one another; as I have loved you, that you also love one another" (John 13:34). We must make a distinct choice to be filled and guided by God's love since we cannot, at the same time, love the world as well as God (1 John 2:15-17). We must also learn to become perfect in love and to persevere in it. John says, "Whoever keeps [the Lord's] word, truly the love of God is perfected in him" (1 John 2:5).
It is unfortunately also possible to backslide and fall short of the grace of God if we do not seriously regard Christ and His love for us. Many people become bogged down spiritually and revert to human and worldly forms of love, including a preference for churches with low spiritual standards. To such people the Lord Jesus says: "I have this against you, that you have left your first love. Remember therefore from where you have fallen; repent and do the first works, or else I will come to you quickly and remove your lampstand from its place – unless you repent" (Rev. 2:4-5).
Pure, divine love which is in the first instance inclined towards the needs of those who are spiritually lost and/or physically deprived is what the Lord Jesus explicitly proclaims as a solution to the spiritual needs of the world. The dynamics of this love should guide the nature of our decisions, actions and human relations. Only then, the Lord Jesus will truly be the centre of our life.
The Holy One who guides us through His Spirit
The Lord Jesus is the only role model for our lives. We are called upon to fully identify with Christ and become like Him: "Put on the Lord Jesus Christ, and make no provision for the flesh to fulfil its lusts" (Rom. 13:14). That means that Christ must be formed in us (Gal. 4:19). How does that happen? Through the filling of the Holy Spirit we put on a new nature which is "created according to God, in righteousness and true holiness" (Eph. 4:24). A precondition for this transformation is that we "put off, concerning [our] former conduct, the old man which grows corrupt according to the deceitful lusts, and be renewed in the spirit of [our] mind" (Eph. 4:22-23). The old nature should be mortified through full identification with the cross of Christ, as it is a stumbling-block in the process of spiritual renewal (Luke 9:23; Gal. 5:17; 6:14).
Christ has poured out the Holy Spirit to guide us into all truth, to endue us with power from on high, and to remind us of all things that He said to us (John 14:26; 16:13-14; Acts 1:8). If we walk in the Spirit, the holy nature of Christ will be seen in us. This is the only way in which we will be able to spread the fragrance of Christ everywhere (2 Cor. 2:14).
We should not propagate a particular church or religious view, as we would run the risk of elevating a secondary issue to being a primary issue. We should be witnesses of Jesus Christ, and not protagonists for baptism, the law, tongue-speaking, or any other matter. When we engage in discussions with other people it is not even necessary for them to know to which church we belong – that is, if we belong to any denomination at all. Many people serve the Lord Jesus in a much more informal way at their homes and in their interaction with other people. They read good books and also get useful information on the internet, although well developed discernment is needed to assess informative material for doctrinal purity.
All of us should take care to diligently grow in the grace and knowledge of Christ (2 Pet. 3:18). Without good spiritual insight we will not have the ability to detect and resist deception. We cannot just accept everything that comes our way, as not all views are in agreement with the demands of an evangelical doctrine. Whether we find ourselves inside or outside a denomination, there will always be forms of deception which we will come into contact with, and which we will have to refute. Deceptive teachings obviously become more rigidly established when they are accepted as part of a denomination's doctrine. In that case, one has to leave a church in order to dissociate oneself from the influence of a particular form of deception.
Jesus Christ is the way, the truth, and the life (John 14:6). The "doctrine of Christ" (2 John v.9) includes all the essential truths of which we should have knowledge: "And you shall know the truth, and the truth shall make you free… Therefore if the Son makes you free, you shall be free indeed" (John 8:32,36). If we truly know Him well and He is the centre of our life, then we will have a good understanding of spiritual and moral truths, and will consequently not be easily deceived. In our preaching and witness to others we should concentrate more on Jesus Christ than on deception. Unless people know Him very well they will not easily realise that they are wrong. But when they do know and serve Him they will have a sound frame of reference on spiritual matters. The Holy Spirit wishes to lead us in the footsteps of Christ, and instil a conviction in our hearts on what is right and what is wrong.
The Conqueror of evil powers
The Lord Jesus is the big Conqueror over all the powers of the enemy. Through His death on the cross He has broken the power that Satan had over people (Heb. 2:14). "Having disarmed principalities and powers, He made a public spectacle of them, triumphing over them in it" (Col. 2:15). Through faith in Him we can also be more than conquerors (Rom. 8:37).
But this victory is only for those who truly belong to Christ and have been endued with power from on high by His Holy Spirit (Luke 24:49). As far as the unsaved world is concerned, which is represented by those who walk on the broad way, Satan is still a powerful ruler. The Bible refers to him as the ruler of this world (John 14:30; 2 Cor. 4:4, Eph. 2:2; 1 John 5:19). He and his demons are the rulers of the darkness of this age (Eph. 6:12), and their power over an evil world will only be broken at the second coming of Christ (Rev. 19:19-20; 20:1-3).
We are, spiritually speaking, in an operational area in which we have to put on the whole armour of God to remain standing against the wiles of the devil (Eph. 6:10-11). "For though we walk in the flesh, we do not war according to the flesh. For the weapons of our warfare are not carnal but mighty in God for pulling down strongholds, casting down arguments and every high thing that exalts itself against the knowledge of God, bringing every thought into captivity to the obedience of Christ" (2 Cor. 10:3-5).
Every stronghold of Satan in our lives – that is sin which binds us – should be broken, including all the arguments, or evil plans, which the enemy of our souls gives us to also commit hidden sins such as fraud and adultery. High things that exalt themselves against the Word of God refer to the unbiblical justification to do sin, and should also be broken down, while sinful thoughts and evil intents should be taken captive and replaced by a resolve to remain faithful to Christ. In our mind also we should honour Christ and contemplate His holiness.
Through a strong faith we should learn to become conquerors who do not submit to temptations and attacks by the Evil One. Fight the good fight of faith (1 Tim. 6:12) and do not bow the knee to Baal. If we overcome we will one day rule with Christ in His kingdom. He says, "He who overcomes, and keeps my works until the end, to him I will give power over the nations" (Rev. 2:26).
The Head of the church
To be conscious of the key role of Christ in our lives calls for the recognition of His position as the Head of the church: "He is the Head of the body, the church, who is the beginning, the firstborn from the dead, that in all things He may have pre-eminence" (Col. 1:18, cf. Eph. 1:22). All born again Christians are members of the body of Christ, and He is the Head of us all. Also where Christians meet in various places to form local assemblies, Christ is the Head of every assembly.
Elders, including preachers or teaching elders, are supposed to function under the headship and guidance of Christ. They should be cautious not to demand high titles and status, thereby infringing upon the headship of Christ. Peter says, "Shepherd the flock of God which is among you… not as being lords over those entrusted to you, but being examples to the flock; and when the Chief Shepherd appears, you will receive the crown of glory that does not fade away" (1 Pet. 5:2-4). Christ has supreme authority, and therefore all leaders should seek His guidance through the Holy Spirit and heed it.
Paul seriously warns against arrogant shepherds who follow the dictates of their own minds, proclaim heresies and cause disarray in congregations (Acts 20:28-30). He describes them as savage wolves that deceive the flock of God. That happens where many of the members are followers of men, rather than followers of Jesus Christ who should be their Head and Guide.
When we as believers join in serving the Lord, it should occur with a strong consciousness of the headship and guidance of Christ. We should take care not to become excessively pastor oriented or church oriented, to the extent of moving the Lord Jesus to the background, as we would then occupy ourselves with the structures, doctrines and commandments of men. But if the pastor leads an irreproachable life and preaches the pure Word of God, we may accept his guidance as Christ can minister to us through such a person. Paul said, "Follow my example, as I follow the example of Christ" (1 Cor. 11:1; NIV). But that is not the case with all spiritual leaders, and we should ensure that we do not recognise and follow a dubious "head" over our lives.
It was common practice in Israel to establish religious structures and proclaim teachings in which there was no room for the Lord Jesus and His gospel message. He strongly reproached the religious leaders for resisting God: "In vain they worship Me, teaching as doctrines the commandments of men… All too well you reject the commandment of God, that you may keep your tradition… making the word of God of no effect through your tradition" (Mark 7:7-13).
The same form of deception occurs in our time: false spiritual foundations are offered to people in which baptism and church membership are regarded as sufficient for salvation, while the demands of repentance and rebirth are mostly ignored. The virgin birth of Christ, His deity and resurrection form the dead, as well as the infallibility of His Word, are also very seldom proclaimed. It is obvious that Jesus Christ is not the Head of such churches, despite the fact that they may nominally subscribe to a Christian confession. These people only honour the Lord Jesus with their lips, but their heart is far from Him (Matt. 15:8).
Do you conduct your life under the direct headship of Christ, who wants to guide you through His Word and His Holy Spirit? Do you turn away from those who proclaim false teachings and only have a form of godliness? (2 Tim. 3:5). If you do not act accordingly, your eyes are not truly fixed on Christ, and He is not in reality the centre of your life and Christian experience. If you are carried away by a stream of man-made theological systems you will certainly become estranged from the Source of all truth and eternal life. You will then whither away spiritually and have no power to resist the attacks and false teachings of the enemy. The Lord will not in the last day assess your life before His judgement seat to determine whether you were in the first instance a faithful church member, but whether you were a faithful follower of Christ – that is all that really matters!
The Bridegroom who will come for us
Our connection with Jesus Christ as members of His bridal congregation contributes greatly towards giving more content to the spiritual and emotional bond between Him and us. It strengthens our longing to see Him, to be united with Him at the marriage of the Lamb, and to subsequently live in His presence forever. This relationship is a very strong motivation for sanctification, as we have to be prepared to appear before Him on that day without spot or blemish. He does not impose unreasonable demands on us and made it possible for all believers to achieve this high level of sanctification:
"Christ also loved the church and gave Himself for it, that He might sanctify and cleanse it with the washing of water by the word, that He might present it to Himself a glorious church, not having spot or wrinkle or any such thing, but that it should be holy and without blemish" (Eph. 5:25-27; cf. 1 Thess. 5:23-24).
In the traditional Jewish marriage practices the bride had an oil lamp which was to be kept burning in her room every night. That was a symbol of her continued faithfulness to the bridegroom, who went to prepare a place for them at his father's house. When the bridegroom returned after about a year to take her away, usually late in the evening, the burning lamp was to be visible on her window-sill. If her room was dark, without a burning lamp, the bridegroom would know that she had broken the relationship and was no longer interested in concluding the marriage. He would then return to his father's house and leave her in the dark room.
From the parable of the ten virgins (Matt. 25:1-13) it is also evident that some of the maidens did not have enough oil and that their lamps went out at the last moment. Consequently, they remained behind when the bridegroom arrived. The oil is a symbol of the Holy Spirit. If we are not filled with the Holy Spirit (Eph. 5:18) and keep on walking in the Spirit (Gal. 5:16), we are in spiritual darkness. In this spiritual state we are not ready for the coming of the Bridegroom, and therefore at risk to remain behind when He suddenly comes.
Do you walk in the light of the heavenly Bridegroom's Word, and are you prepared and ready to appear before Him? The righteous acts of the saints (the fruit of the Holy Spirit in a surrendered life) constitute the fine linen of the marriage garment (Rev. 19:7-8) and enable us to be worthy members of the Lord's bridal congregation. That is the holiness without which no one will see the Lord (Heb. 12:14). The gold, silver and precious stones with which we build on the foundation of repentance (1 Cor. 3:11-14), also refer to the fruit of the Holy Spirit, and that alone is acceptable to the Lord as proof of our dedication to the Saviour who bought us with His blood.
The light of the world
The Lord Jesus said: "I am the light of the world. He who follows Me shall not walk in darkness, but have the light of life" (John 8:12). If we are conscious of Him, we should continuously strive to walk in the light of His presence. However, most of the people do not draw near to Christ because they live in sin and love darkness rather than light (John 3:19). We, as children of the light, should have no fellowship with the unfruitful works of darkness but rather expose them (Eph. 5:11).
With a view to His ascension, the Lord Jesus said to His disciples: "You are the light of the world" (Matt. 5:14). During His physical absence it is our obligation to keep on walking in the light and, through our witness, to shine as lights in the midst of a crooked and perverse generation (Phil. 2:15). To be constantly aware of Jesus Christ as the centre and main objective of our lives, demands that we faithfully follow Him and avoid crooked ways which deviate from the truth. We should have boldness to make our light shine everywhere so that the gospel of Christ's saving grace can reach a lost humanity.
The Bright and Morning Star
Christ Himself is our hope and guarantee of a wonderful future with Him in heaven. He said: "Behold, I am coming quickly, and My reward is with Me, to give to everyone according to his work… I am the Root and the Offspring of David, the Bright and Morning Star" (Rev. 22:12,16). Christ is the origin and God of David but, in His capacity as man, also the descendant and son of David. He will come quietly like the morning star to take His disciples away, thereby allowing them to escape the judgements on earth, and to make them heirs of His heavenly kingdom.
The morning star appears during the last night watch when the night is at its coldest and darkest. The message of this star's appearance is that the night will soon end with the dawning of a bright new day (Rom. 13:12). The church dispensation is described as a dark period, hence the command that Christians must be the light of a dark world (Matt. 5:14-16; Luke 12:35). When this night is far spent and the new day is approaching, the Bright and Morning Star will suddenly appear above a dark horizon and will in an unseen, secret way of which the world is unaware, snatch away His bridal congregation (1 Thess. 4:16-17). In heaven the raptured Christians will be glorified and rewarded for their labours of faith.
After the rapture, a relatively short but intensely dark time will prevail on earth, which will be the seven-year tribulation under the rule of the dragon (Satan), the beast (the Antichrist), and the false prophet (2 Thess. 2:3-12; Rev. 13:1-18). The withholder of the Antichrist – the true church as a temple of the Holy Spirit – will then be away, and with it also the light of the world. After the seven years of tribulation, the Lord Jesus will come as the Sun of Righteousness and every eye shall see Him. The night of spiritual darkness will be over and Christ's thousand-year reign of peace will be established in all its glory.
Very few people see the morning star as they are then still asleep. If we are spiritually vigilant we will not only see Christ coming as the Morning Star but we will also immediately depart with Him to our heavenly home which He has prepared for us (John 14:2-3). We must ensure that we live in a Christ-oriented way and that we have a burning lamp. We are children of the light and should be watchful not to be influenced or pulled down by the darkness around us.
The Advocate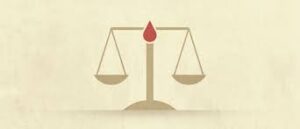 While the Lord Jesus is in heaven and intercedes for us at the Father's throne, He also pleads for us as our Advocate when Satan accuses us at God's throne. The devil is "the accuser of our brethren, who accused them before our God day and night" (Rev. 12:10). When Satan accuses us the Lord Jesus comes to our defence by virtue of the fact that He has already paid the penalty for our sins. John says, "My little children, these things I write to you, that you may not sin. And if anyone sins, we have an Advocate with the Father, Jesus Christ the righteous. And He Himself is a propitiation for our sins" (1 John 2:1-2). Because of His pleading, the accusations of the devil are rejected and declared null and void.
However, to enable Christ to come to our rescue we should not persist with wilful sinning, as we would not be living under the atonement in such a state. When the Holy Spirit convicts us of sin, we should immediately confess and forsake these sins and thus be cleansed from all unrighteousness (1 John 1:9; Prov. 28:13). Satan's renewed claim to our life, or at least a part of it, will then be rejected.
It is wonderful to know that we can be daily conscious of the fact that the Lord Jesus intercedes in heaven for us and also acts as our Advocate at the Father's throne. His throne of grace is always accessible to us (Heb. 10:19-22) and that enables us to maintain the right relationship with Him: "Let us therefore come boldly to the throne of grace, that we may obtain mercy and find grace to help in time of need" (Heb. 4:16).
Jesus Christ should be a living reality in our lives every day – not only to ensure forgiveness and continued cleansing by His blood, but also for the sake of spiritual growth and the obtaining of divine wisdom to make the right decisions in life. We also have the obligation to bring honour to His name daily for what He has done for us.
The highest authority in the universe
We should at all times be mindful of the fact that the Triune God is the supreme authority in the universe, even though this fact may not be evident if we look around us. "Why all the chaos and disorder?" many people would ask. God has taken a sovereign decision to give to angels as well as human beings a free will as He wants to ensure that we love Him in a voluntary and unforced manner. We are not robots that can be manipulated, but spiritual, intellectual, and emotional beings with an inner conviction of right and wrong, and therefore at all times free to take good or bad decisions about our lives and relationships.
In heaven, Lucifer allowed pride and lust for power to take control of him, and he succeeded in instigating and deceiving a third of the angels in heaven to join him in a rebellion against the supremacy of God. They were cast out of heaven, and that was the beginning of the kingdom of darkness. Satan also succeeded in deceiving most people to live their lives outside the will of the loving, Triune God. The human and demonic factors, and particularly the interaction between these two forces, explain the evil condition of the world.
Since the Fall in the Garden of Eden till today, a war is waged between God's kingdom of light and Satan's kingdom of darkness. Those who are saved come over from the darkness of sin into the marvellous light of God's kingdom. Since the vast majority of people have not made this transition, the world at large is still in a state of rebellion against God, and Christians often have a hard time to survive here. We must daily pray for the intervention and protection of God in order to remain standing in this dark and sinful world and to prevail against temptations and unrighteousness (Matt. 6:13; John 17:15; 2 Thess. 3:3; Jude 1:24).
However, soon there will be a time of great judgements when God will, like in the time of Noah and Lot, judge wicked humanity because they have despised His saving grace. Jesus Christ will return as King of kings and destroy the power base of the enemy on earth. Subsequently, the earth shall be full of the knowledge of the Lord as the waters cover the sea (Isa. 11:9). Durable peace shall reign and all the nations will regularly send deputations to Jerusalem to consult and worship the Lord (Isa. 2:2-4; Jer. 3:17; Zech. 8:21-22; 14:16).
We must live in a spiritually hostile world as people who believe in the Almighty God, who honour the principles and rules of His kingdom, and do not give the devil any place in our lives. But the good fight of faith (1 Tim. 6:12) will continue until the power base of the enemy has been destroyed by the coming King.
Jesus Christ is the King in God's kingdom. In Daniel 2, the world empires are likened to a large image which will be destroyed in the end-time by the coming of the Messiah. His kingdom is described as a stone that will crush the image, and then the stone will become a big mountain which will fill the whole earth (Dan. 2:31-35). Daniel describes this divine intervention as follows: "And in the days of these kings the God of heaven will set up a kingdom which shall never be destroyed; and the kingdom shall not be left to other people; it shall break in pieces and consume all these kingdoms, and it shall stand for ever" (Dan. 2:44).
That is exactly what will happen during the second coming of Jesus Christ: "Then the seventh angel sounded: And there were loud voices in heaven, saying, The kingdoms of this world have become the kingdoms of our Lord and of His Christ, and He shall reign for ever and ever" (Rev. 11:15). On the day of the second coming of Jesus Christ He will first judge the hostile nations before establishing His kingdom on earth:
"Then I saw heaven opened, and behold, a white horse. And He who sat on him was called Faithful and True, and in righteousness He judges and makes war. His eyes were like a flame of fire, and on His head were many crowns… And the armies in heaven… followed Him on white horses. Now out of His mouth goes a sharp sword, that with it He should strike the nations. And He Himself will rule them with a rod of iron… And He has on His robe and on His thigh a name written: King of kings and Lord of lords" (Rev. 19:11-16).
This is the King whom we expect from heaven, and because of it we are sojourners and pilgrims in the present, apostate world (1 Pet. 2:11). Our citizenship is in heaven (Phil. 3:20).
The Judge of all people
Since God is the supreme ruler of the universe He can hold all people, both believers and unbelievers, accountable for their actions and ways of life. Directly after the rapture the resurrected believers will appear before the judgement seat of Christ to receive rewards of grace for the works which they have done after their conversion. Peter says, "The time has come for judgement to begin at the house of God" (1 Pet. 4:17).
This occasion will not be a condemnation but only the judging of the works of believers. All those who appear before this judgement seat will already have been saved by grace, and without their own merit. Their life as disciples will be evaluated, with specific reference to the way in which they executed the commands of the Lord Jesus. Since all Christians are commanded to be filled with the Holy Spirit and to be witnesses for Christ in the entire world, their labours will be assessed and the divine fruit which they yielded will be rewarded (2 Cor. 5:10). "So then each of us shall give account of himself to God" (Rom. 14:12).
In the parable of the minas it is indicated that every disciple of the Lord Jesus has a divine ability to work (Luke 19:12-26). The gift of the mina alludes to the filling of the Holy Spirit, through which each of us is empowered to work for the Lord, regardless in which way. At the judgement seat of Christ it will be determined whether we were faithful disciples: "Then came the first, saying, Master, your mina has earned ten minas. And he said to him, Well done, good servant; because you were faithful in a very little, have authority over ten cities" (Luke 19:16-17). Others receive fewer rewards, and then there will also be those who receive no reward because they did not use their spiritual gifts in the service of the Lord (Luke 19:18-26; 1 Cor. 3:15). We should always be mindful of the fact that the loving Saviour, who saved our souls by grace and engaged us in the expansion of His kingdom, is also a righteous Judge who will demand accountability from His servants.
The wicked should, with fear and trembling, take notice of this attribute of the Lord Jesus as they will be judged before the great white throne because they have rejected His offer of forgiveness and salvation (Rev. 20:11-15). Peter says, "And if it [the judgement] begins with us first, what will be the end of those who do not obey the gospel of God? Now if the righteous one is scarcely saved, where will the ungodly and the sinner appear?" (1 Pet. 4:17-18).
God said that all people should repent. To do so would be in their own interest but also to the glory of God's Name. Should they neglect to repent, Jesus Christ who died for their sins will judge them: "Truly, these times of ignorance God overlooked, but now He commands all men everywhere to repent, because He has appointed a day on which He will judge the world in righteousness by the Man whom He has ordained. He has given assurance of this to all, by raising Him from the dead" (Acts 17:30-31).
The Lamb of God calls all sinners to repent (Luke 24:46-47) in order to deliver them from the wrath to come (1 Thess. 1:10). But if they do not react to this offer, they are heading for the judgement which has been pronounced over all sinners: "For the wages of sin is death" (Rom. 6:23). During the coming tribulation period, long before unrepentant sinners will reach their final destination in the lake of fire, they will find themselves in the midst of severe natural disasters and, panic-stricken, they will call to the mountains and the rocks: "Fall on us and hide us from the face of Him who sits on the throne and from the wrath of the Lamb! For the great day of His wrath has come, and who is able to stand?" (Rev. 6:16-17). They will know perfectly well that the judgements were ordered from heaven and that they are guilty before God.
Abide in Christ and walk on the straight, narrow way, for then you need not fear the coming judgements: "And now, little children, abide in Him, that when He appears, we may have confidence and not be ashamed before Him at His coming" (1 John 2:28). To true believers there will be an escape from the coming judgements on the earth. The Lord Jesus said, "Watch therefore, and pray always that you may be counted worthy to escape all these things that will come to pass, and to stand before the Son of Man" (Luke 21:36). After the Christians have escaped the judgements they can look forward to rewards of grace. The Lord Jesus says: "Behold, I am coming quickly, and My reward is with Me, to give to every one according to his work" (Rev. 22:12).
The only Prince of Peace
Every Christian should be predisposed towards peace, and for that reason we should also think of the Lord Jesus as the great Prince of Peace. In the first place, He brings peace to our hearts as He is the only One who can end the conflict between sinful people and a holy God by replacing it with a relationship built upon mutual love and trust. He can do that because He took the penalty for humanity's sin upon Himself, and also by giving all converts a new nature when they become reconciled with God. John says, "He Himself is the propitiation for our sins, and not of ours only but also of the whole world" (1 John 2:2).
Paul said that Jesus Christ is our peace, since He came to proclaim the gospel of peace by abolishing in His flesh the enmity that existed between us and God (Eph. 2:14-17). Through the Holy Spirit He poured out into our hearts a peace which surpasses all understanding (Phil. 4:7). Because of this, we can also reach out to others as peacemakers in a world which is full of hatred, hostility and strife.
But that does not mean that in a dangerous, hostile and evil world which lies in the sway of the Evil One, we should be pacifists who are opposed to all forms of discipline, punishment and armed confrontation. If a soft answer does not turn away the wrath, harder methods should be used. We should continue to be the salt of a corrupt world by taking a bold stand against sin and unrighteousness. Paul says: "Have no fellowship with the unfruitful works of darkness, but rather expose them" (Eph. 5:11). Conflict with individuals and groups who are being used by the kingdom of darkness to promote unrighteousness is inevitable.
As far as this aspect of our existence is concerned, the Lord Jesus said: "Do not think that I came to bring peace on earth. I did not come to bring peace but a sword" (Matt. 10:34). When a person turns to the Lord Jesus in repentance, there is a possibility that even his friends and family members may turn against him and become his enemies. He will then have to stand firm and contend earnestly for the faith which was once for all delivered to the saints (Jude v.3). A Christian may also take up arms in a war to defend his country, as long as he conducts defensive warfare and not unjustifiable, offensive warfare.
The war which we are involved in on a virtual daily basis is a spiritual war against the kingdom of Satan (Eph. 6:10-12; 2 Cor. 10:3-4). But the time is coming when this war will be terminated, and that will happen during the second coming of Jesus Christ. In the battle of Armageddon He will not only destroy the evil people, but also the leaders of Satan's antichristian new world order, i.e. the Antichrist and the false prophet (Rev. 19:19-21). After that, the devil will be bound and his work of inciting and deceiving people will come to an end for one thousand years (Rev. 20:1-3).
During this time, Christ and His saints will rule over the earth in His thousand-year reign of peace (Rev. 20:4-6; Jer. 3:17). Physical peace will eventually also prevail on this sinful and divided world, but not before the perpetrators of evil and the inciters of violence will have been removed from the scene. The Lord Jesus will then rule the whole world from the throne of David in Jerusalem (Luke 1:32; Acts 15:16-17). "Of the increase of His government and peace there will be no end, upon the throne of David and over His kingdom" (Isa. 9:7).
Do you expect this reign of peace on earth, and do you proclaim the coming of the great Prince of Peace who does not only establish peace between us and God, but who will also cause all people to live together in peace?
The one who makes all things new
Any person who is wholeheartedly devoted to Jesus Christ, is himself proof of the renewing work which He is doing. All believers were called out of darkness into His marvellous light (1 Pet. 2:9) and can therefore testify that old things have passed away and that everything has become new. They expect even bigger and more wonderful things in future, and for that reason they forget those things which are behind and reach forward to those things which are ahead (Phil. 3:13).
All believers can look forward to a glorified body which will be in the likeness of Christ's own glorified body (Phil. 3:20-21). It is, therefore, with great expectation that we await His second coming: "Beloved, now we are children of God; and it has not yet been revealed what we shall be, but we know that when He is revealed, we shall be like Him… And everyone who has this hope in Him purifies himself, just as He is pure" (1 John 3:2-3).
In our glorified state when the Lord makes everything new, we will not even be able to remember the sins and misery of the past, so there will be nothing that can disturb our perfect bliss. The Lord says, "For behold, I create new heavens and a new earth; and the former shall not be remembered or come to mind" (Isa. 65:17). The Lord Himself will never again think about the sins of which He has forgiven us: "Their sins and their lawless deeds I will remember no more" (Heb. 10:17).
Are you longing for the wonderful renewing in a perfect, new body that can never age, suffer pain, or have any unpleasant experience such as sorrow? John says, "And God will wipe away every tear from their eyes; there shall be no more death, nor sorrow, nor crying; and there shall be no more pain, for the former things have passed away. Then He who sat on the throne said, Behold, I make all things new" (Rev. 21:4-5).
There will be a new earth and new heavens, and an eternity of perfection which is awaiting all born-again disciples of Jesus Christ. We have all reason to be in hopeful anticipation of a wonderful future. We cannot even imagine all this glory with our limited intellect, as it is written: "Eye has not seen, nor ear heard, nor have entered into the heart of man the things which God has prepared for those who love Him" (1 Cor. 2:9).
Unfortunately, many Christians do not have this expectation on the coming of Christ, who will make all things new. They prefer a kingdom here and now during the church dispensation, in which they can live in affluence and wealth, and over which they, themselves, can rule. They exalt themselves, and therefore Christ is not really the centre and major expectation of their life. Their understanding will only change for the better if they gain a more intimate knowledge of Christ, and also make an honest and objective study of biblical prophecy. They should also understand that "God resists the proud, but gives grace to the humble" (Jas. 4:6).
The central Person in biblical prophecies
A Christ-centred person will interpret biblical prophecies on the end-time in their direct relationship with Jesus Christ, and also teach them to others in this context. John says, "The testimony of Jesus is the spirit of prophecy" (Rev. 19:10). Everything that will in future happen to individuals as well as nations will be the direct consequence of their relationship with the Lord Jesus. His enemies will be judged while His believing disciples will be fellow-heirs of His kingdom, in which they will receive rewards and also rule with Him.
The broad way and the narrow way will each reach its final destination. The majority of unbelievers who have rejected the Lord Jesus can expect unimaginable, eternal judgements, while the minority of believers who have accepted His grace, will inherit unspeakable heavenly blessings which will continue forever.
There are important signs which indicate that the time of reward and judgement is at hand. Among these signs are the restoration of Israel and Jerusalem, escalating tension in the Middle East, the increased occurrence of serious natural disasters, spiritual deception, as well as an emerging new world order within which structures are being created for the Antichrist's world government, global economy, and alliance of false world religions.
All these things should be considered in their direct relationship with Jesus Christ. Unfortunately, there are many Christian ministries that offer messages and articles on the end-time without referring to Jesus Christ in any detail. They do, for instance, only write on Israel, natural disasters, the Antichrist, false prophets, and other signs of the times without referring to the determining role of people's relationship, or lack of relationship, with Jesus Christ.
The world will in the final analysis be judged for rejecting the Lord Jesus. People will follow the Antichrist because they do not know the true Christ. Israel is heading for the time of trouble for Jacob because they still reject Jesus as Messiah. It will be of no avail to ignore this important fact and then to only blame the Arabs and other nations for their trouble. These are secondary factors caused by the fact that Israel do not enjoy the protection which faith in the Messiah would have afforded them.
Jews of the first century (and even up to the present time) made the same mistake by attributing the destruction of Jerusalem and the internal dispersion of Israel primarily to the hostility of the Roman Empire; but the Bible clearly says that these things happened because they have rejected the Messiah. The Lord Jesus said that Jerusalem would become desolate and ruined because its inhabitants have rejected their God-given Messiah-King. This state of instability would continue until Israel are eventually reconciled with Him as the Blessed of the Lord and the Holy One of Israel (Matt. 23:37-39). On another occasion He said that in Jerusalem not one stone would be left upon another that would not be thrown down, because the Jews were unaware of the favourable time when God visited them through the Messiah (Luke 19:41-44). They have caused their own downfall.
The same principle applies to this very day: the Lord is gathering Jews in Israel and Jerusalem to blow a fire of testing and purifying against them, in order to induce a remnant of the nation to realise their spiritual poverty and accept the Messiah to be saved (Ezek. 22:18-22; Zech. 12:2-3; 14:2; Jer. 30:7). They will have no lasting peace before the Messiah returns and the whole nation is reconciled with Him. Paul says, "And so all Israel will be saved… The Deliverer will come out of Zion, and He will turn away ungodliness from Jacob" (Rom. 11:26). "They all shall know Me, from the least of them to the greatest of them, says the Lord, for I will forgive their iniquity, and their sin I will remember no more… The days are coming, says the Lord, that the city [Jerusalem] shall be built for the Lord… It shall not be plucked up or thrown down any more for ever" (Jer. 31:34-40).
When the Jews will be a Messianic nation after their national reconciliation with the Messiah, they will be highly regarded everywhere in the world: "Thus says the Lord of hosts: In those days ten men from every language of the nations shall grasp the sleeve of a Jewish man, saying, Let us go with you, for we have heard that God is with you" (Zech. 8:23). In that time, Jerusalem will be established and made a praise in the earth (Isa. 62:6-7), and then the promise will be fulfilled which the angel Gabriel made to Mary before the birth of Jesus: "He will be great, and will be called the Son of the Highest; and the Lord God will give Him the throne of His father David" (Luke 1:32). The throne of David is not in heaven, but in Jerusalem, and the Messiah will restore it when He returns (Acts 15:16-17).
The Lord Jesus is the centre of the Bible's prophetic scenario. He will return to take His bridal congregation away to her heavenly home (John 14:2-3). Subsequently, His wrath will be poured out upon the unsaved nations during the seven years of tribulation. Divine wrath will reach its peak during the second coming of Christ when the battle of Armageddon will occur in the Middle East (Rev. 19:19-21; Zech. 14:12-13).
After that, the Lord Jesus will save the remnant of Israel and the nations (Zech. 12:10; 14:16; Matt. 24:29-30), reveal His kingdom on earth (Isa. 2:2-4), and be the supreme ruler of all the kingdoms on earth (Rev. 11:15). Peace will prevail everywhere on earth, and the nations will not even engage in military training (Isa. 2:4). The false religions will all be uprooted (Zech. 13:2), and all the nations will be Christian nations – they shall walk no more after the stubbornness of their evil heart (Jer. 3:17). That will also include the present Muslim countries, in which a remnant will be saved after the judgements of the great tribulation. Isaiah says that Egypt and Assyria (the present Syria and Iraq) will serve the Messiah just as wholeheartedly as Israel, and proclaim His praises to all (Isa. 19:22-25).
End-time prophecies revolve basically around the revelation of the heavenly kingdom of Jesus Christ. That also includes His sure and determined actions of punishment and judgement against the opposing kingdom of darkness when He comes. "The Lord Jesus [will be] revealed from heaven with His mighty angels, in flaming fire taking vengeance on those who do not know God, and on those who do not obey the gospel of our Lord Jesus Christ. These shall be punished with everlasting destruction from the presence of the Lord and from the glory of His power" (2 Thess. 1:7-9).
The workers of unrighteousness will know that Jesus Christ is pouring out His judgements upon an unrepentant world (Rev. 6:12-17), but the vast majority of them will still refuse to repent (Rev. 9:20-21; 16:9). Nevertheless, He still offers His grace to all to be saved. Those who repeatedly reject it will have to bear the dire consequences of their actions (Heb. 10:31).
The epicentre of the world
A Messianic Jew, Joel C. Rosenberg, wrote a book with the title, Epicenter, in which he dramatically describes the escalating tension in the Middle East as a prelude to the great war of Ezekiel 38 and 39. The word epicentre (Greek: epi-kentros) means in or on a central point. Joel Rosenberg uses this concept to indicate that Israel is the epicentre of the world, Jerusalem is the epicentre of Israel, and the Temple Mount which is part of Mount Zion, is the epicentre of Jerusalem. Considerable tension is building up in the area around the epicentre of the world, reflecting conflict between Israel and Christianity on the one hand, and the Muslims and their allies on the other hand. All these religions regard Jerusalem as holy ground:
To the Jews Israel is a God-given land (Gen. 13:14-15), with Jerusalem as its 3000-year old capital. God has chosen this city to put His name there for ever (1 Kings 9:3 and 11:36). King Solomon built the first temple on the Temple Mount. It was destroyed by Nebuchadnezzar and rebuilt after the Babylonian captivity, but over time fell into dilapidation. Herod built the second temple which was destroyed by the Romans in 70 AD. At present the Jews are preparing to build the third temple in the epicentre – that is the only place where it may be built (2 Chron. 3:1; Ezra 6:7).
Christians regard Jerusalem as a holy city and the cradle of their faith because Jesus suffered there for our sins, was crucified and rose from the dead. The Holy Spirit was poured out there, resulting in the formal beginning of the Christian church in Jerusalem. The Lord Jesus ascended to heaven from Jerusalem and will return to the same city at His second coming (Acts 1:8-12; Zech. 14:4-5).
To the Muslims Jerusalem is the third most holy place after Mecca and Medina. Two of their famous mosques are on the Temple Mount, i.e. the Dome of the Rock and the Al Aqsa mosque. Their ultimate goal is the establishing of an Islamic world state in the Middle East with Jerusalem as its capital.
An important perspective which Joel Rosenberg does not discuss in his book is the promise on a fully revealed theocratic system of authority which will be established in the world's epicentre in Israel during the second coming of Jesus Christ. Jerusalem will be the seat of a Messianic world government during the Millennium, with Christ reigning from the restored throne of David. The Temple Mount is indeed – and will be in future – the epicentre, or spiritual heart of Jerusalem, Israel, and the entire world.
It is important to know that the dispensation of the law in the Old Testament was only a shadowy preparation for the coming of the Messiah: "For the law, having a shadow of the good things to come… can never with these same sacrifices, which they offer continually year by year, make those who approach perfect… For it is not possible that the blood of bulls and goats could take away sins… Then I [the Messiah] said, Behold, I have come… to do Your will, o God… By that will we have been sanctified through the offering of the body of Jesus Christ once for all" (Heb. 10:1-4,7,10). All the sacrifices in the temple service typologically pointed to the perfect, once for all sacrifice of "the Lamb of God who takes away the sin of the world" (John 1:29).
Any effort of defining the epicentre of Jerusalem short of the Messiah, Jesus Christ, amounts to idolatry. If we love anything or anybody above Him we are not worthy of Him. Orthodox Jews are inclined to see the Temple Mount only as the home of the temple, which they want to rebuild in order to resume the Old Testament's sacrificial service. They refuse to acknowledge that animal sacrifices were fulfilled and abolished by the once for all sacrifice of the Lamb of God. The law and the temple service are so vitally important to them that they even wait for a Messiah who will help them restore it. Who will be this "Messiah" who will grant them the right to build the Third Temple, with a view to keeping them away from the once for all sacrifice on the cross? He is the impostor, or false Messiah, who will desecrate the temple by declaring himself to be God in the Holy of holies and by also placing an image of himself in the temple (Dan. 9:27; 2 Thess. 2:4; Rev. 13:15). This greatest idol in the entire history of Israel will be destroyed when the true Messiah comes. No one else but Emmanuel is the salvation and epicentre of Israel and the world.
The second coming of Israel's Messiah-King, Jesus, who is also the Saviour and King of the world, will be the final breakthrough into the new dispensation of the Millennium, which will be His revealed kingdom on earth. Zechariah says, "Thus the Lord my God [Yahweh my Elohim] will come, and all the saints with You" (Zech. 14:5). Jesus Christ is here described in His deity as Lord and God. Paul rightly says, "For in Him dwells all the fullness of the Godhead bodily" (Col. 2:9). He will establish His throne in Jerusalem, for which He was destined since the beginning of time (Luke 1:32). Jerusalem will then be the fulfilled epicentre of Israel and the world. The Messiah will be there and the city will be a praise in the whole earth (Isa. 62:6-7). All the nations will go up to it to honour and worship the Lord in "the city of the great King" (Isa. 2:2-4; Ps. 48:2).
After the creation of the new heaven and new earth, the new Jerusalem will descend from heaven upon the new earth to be the epicentre of the entire universe. It will be the eternal home of all the saints. God will dwell with us forever and His glory will shine forth to the ends of the earth. John describes the splendour of this city:
"I saw no temple in it, for the Lord God almighty and the Lamb are its temple. And the city had no need of the sun or of the moon to shine in it, for the glory of God illuminated it, and the Lamb is its light. And the nations of those who are saved shall walk in its light, and the kings of the earth bring their glory and honour into it" (Rev. 21:22-24).
The Finisher of our faith
To those who have awakened spiritually and are living a life of faith, the Lord Jesus should be an unquestioned reality: "Faith is the substance of things hoped for, the evidence of things not seen… He who comes to God must believe that He is, and that He is a rewarder of those who diligently seek Him" (Heb. 11:1,6). We should live like people who are seeing the invisible (Heb. 11:27). How do we do that? While, during the church dispensation, we are living in a spiritually dark world which lies in the sway of the Evil One (1 John 5:19; Gal. 1:4), we should heed biblical truths and never deny the Lord Jesus (Rev. 3:8). We should be inspired by the examples of other heroes of faith, diligently ensure that we do not again become ensnared by sin, and proceed with great determination to the final purpose of our unification with Christ:
"Therefore, since we also are surrounded by so great a cloud of witnesses, let us lay aside every weight, and the sin which so easily ensnares us, and let us run with endurance the race that is set before us, looking unto Jesus, the author and finisher of our faith… For consider Him who endured such hostility from sinners against Himself, lest you become weary and discouraged in your souls. You have not yet resisted to bloodshed, striving against sin" (Heb. 12:1-4).
Jesus Christ should be the central focus and final objective of our lives, and that demands that, in faith, our eyes should always be fixed on Him. During the days of our pilgrimage in an evil world we are living by faith – not by seeing. Through the Holy Spirit, the Lord Jesus is in and with us even to the end of the age (Matt. 28:20) although bodily He is not here. But He should be such a clear, spiritual reality to us that our thoughts will be in heaven where He ever lives to intercede for us (Col. 3:1-2; Rom. 8:34; Heb. 7:25). We should look forward with great longing and expectation to the day when He will come to take us away, for then we shall see Him as He is (1 John 3:2).
When the Lord Jesus comes for His bridal congregation, He comes "to be glorified in His saints and to be admired among all those who believe" (2 Thess. 1:10). We will look to Him and be radiant (cf. Ps. 34:5). He, who has been such a strong spiritual reality in our lives since our salvation, will then be a physical reality and we will behold His glory in amazement. "And thus we shall always be with the Lord" (1 Thess. 4:17).
The suffering Messiah is also the conquering Messiah who is destined to rule the world. If we are diligent followers of Him, we will know that the way to ultimate glory starts at the cross. Only the full accomplishment of the purpose of His first coming can qualify us to be fellow-heirs of His everlasting heavenly kingdom at His second coming, and to rule with Him who is the King of kings.
The tragedy of a life outside of Christ
In the light of the unique and vital role of the Lord Jesus as Saviour, the call still goes out with great urgency to all sinners and nominal believers on earth: "Come to Me, all you who labour and are heavy laden, and I will give you rest" (Matt. 11:28). Christ is the centre of the universe, and we can only give sense and meaning to our lives and also enjoy true peace of mind if He is also the centre of our lives. The tragedy of a life outside of Him is evident from the following circumstances which are caused by estrangement from Him:
Man cannot fulfil the purpose for which he was created, i.e. likeness to the image of God, if Christ does not change his depraved heart and give him a new life. Without this spiritual renewal, lost people are on an endless and unfulfilled quest for true happiness, solutions to their problems, and victory over the persistent carnal lusts and desires which control them. Without the cross of Christ, the old nature with its wrong inclinations cannot be mortified. Neither can people's distorted, arrogant, or poor self-image be corrected before they fully identify with Jesus Christ. Only He can fundamentally change our depraved nature, and further also make us complete as Christians, thoroughly equipped for every good work.
Without faith in the Lord Jesus as the Creator of all matter and life, people cannot properly comprehend the world and universe in which they live. Because they do not accept the biblical account of creation, they resort to the evolution theory which, after more than a century of speculation, could still not find any conclusive evidence of transitional species. All species are confined to their original form, and the one certainly did not develop from the other. Since evolutionists do not believe that God created them through Jesus Christ, they do not accept a moral obligation towards Him on how they should conduct their lives. Because of this agnosticism they forfeit His recreating work in their lives, and also the future wonders of the new creation that He promised to believers.
Peoples and nations cause national tragedies when they fail to recognise the supremacy of God and refuse to accept Christian constitutions. They exalt fallen man and entrench many sins in their humanistic constitutions. They engage in a never-ending struggle against corruption because they rejected the only true basis for morality – that is Jesus Christ and the new life which He offers us. They cause the downfall of their own people: "Righteousness exalts a nation, but sin is a reproach to any people" (Prov. 14:34). The former communist world (which is still kept alive in China) has completely collapsed morally and culturally, because of denying the Triune God and His institutions for social and family life. The Islamic world also rejects the Triune God, and is busy descending into the greatest confusion because of the religious justification of violence, as well as the feverish pursuit of earthly wealth. The Western world has also turned their backs upon Christ by rejecting Christian constitutions in favour of secular or multireligious constitutions. They are already paying the price for their unfaithfulness, by way of widespread moral collapse as well as uncontrolled corruption, serious economic problems, and a very costly arms race because of the increased military conflicts with which they are involved. Their intervention in countries such as Iraq, Afghanistan, and Libya, cannot be biblically justified; it is not Christian in nature and therefore delivers no positive results in promoting the Christian civilisation.
The tragedy of a life outside of Christ is nowhere more evident than in the case of Israel – the people out of whom the Messiah was born (Rom. 9:5). He wanted to gather the inhabitants of Jerusalem (the core of the Jewish nation) around Himself to be the centre of their existence. For that to have happened, they would have had to accept Him as their Messiah-King but they refused (Matt. 23:37). Their refusal to submit to Him gave rise to the complete destruction of Jerusalem and the international dispersion of Israel for almost two thousand years (Luke 21:20-24). During this time a dead, legalistic form of godliness was the centre of their existence. Israel is responsible for their own spiritual blinding because of their refusal to accept the Messiah as the only light of the world (Rom. 11:25). That is what unbelief and the rejection of Christ can do to individuals as well as nations. We are warned not to do the same. Israel was cut off from the olive tree because of unbelief, and we were grafted in because of faith in the Messiah: "Because of unbelief they were broken off, and you stand by faith. Do not be haughty, but fear. For if God did not spare the natural branches, He may not spare you either" (Rom. 11:20-21). Israel only has a future if they accept the Messiah and make Him the absolute centre of their religious, cultural and political life. Only a remnant of Israelis will do that after the nation will have almost been wiped out during the tribulation period (Zech. 12:10; 13:8-9).
It is also possible for individual Christians, and even entire congregations, to backslide and move away form their centre. Apostatising of this nature always has tragic consequences. The branch that does not abide in the vine (Jesus Christ) and stop drawing its life and inspiration from it, bears no fruit and eventually withers. If this process is not turned around, the branch can ultimately end up in the fire (John 15:4-6). The same principle also applies to congregations. Many of them are leaving their first love and are running the risk of walking in spiritual darkness (Rev. 2:4-5). We cannot talk about Jesus Christ in an open-hearted way if the Holy Spirit does not give us boldness to do so (1 Cor. 12:3). Do you often talk to Him and also about Him? Do you seriously regard His Word and also interpret it literally? Remember that He is the Word that became flesh (John 1:14), and one of His names is: "The Word of God" (Rev. 19:13). In Him all the promises of God are Yes and Amen (2 Cor. 1:20). That includes the promise on His secret coming as the Bridegroom (Matt. 25:6; 1 Thess. 4:16-17), and also His public coming at the end of the tribulation as King of kings when every eye shall see Him (Rev. 19:11-21).
Conclusion
It is astonishing how many people are still evading the Lord Jesus. It is obvious that the great majority of people who are not in the right relationship with Him, are very uncomfortable about Him. It is possible that their own conscience accuses them because of their aloofness towards Him. That is the reason why they mostly prefer to make use of impersonal terms when referring to the Lord Jesus or His heavenly Father.
It is common that people only speak about an unidentified "God" or "Providence" who must bless all people, without expressly indicating that He is the Triune God: Father, Son, and Holy Spirit. When they speak about the Lord Jesus they prefer to be as formal and impersonal as possible by only using His official title "Christ" (the "Anointed"), or only His personal name "Jesus" from the time before the crucifixion, ascension and outpouring of the Holy Spirit, when it was not even common knowledge among His disciples that He is also Lord and God. Like many of the scribes in Jesus' day, there are nominal believers of our time who proclaim that the so-called "historical Jesus" was only an ordinary, mortal being who was at most a prophet – not the Son of God. To them, He is only "Jesus" and nothing more.
After the outpouring of the Holy Spirit the followers of Jesus fully realised that He was also Lord and God. On the second Sunday after His resurrection, Thomas addressed Him and exclaimed: "My Lord and my God!" (John 20:28). Paul often refers to Him as the "Lord Jesus", thereby linking His personal name to His name as Lord or God. In this way all doubt is dispelled on who He really is. To Titus he writes that Jesus Christ is our "great God and Saviour" (Tit. 2:13). Peter reverently describes Him as "our God and Saviour Jesus Christ" (2 Pet. 1:1), while John refers to Him as "the true God and eternal life" (1 John 5:20).
A person as important as the Lord Jesus should be described and addressed in a very specific, clear and honourable way. He is the beginning and end of everything, the centre and maintainer of God's creation, and the One who determines the destiny of individuals and nations. The history of humanity, as well as our prophetic future, cannot be understood or interpreted without Him. The free will which all people have, enables them to either be followers or enemies of the Lord Jesus, and the decision they make about Him is directly related to what will happen to them in future. We are moral and spiritual beings with a free will, and it is incomprehensible why so many people would evade the important issue of their relationship with Jesus Christ.
Those who do identify with Jesus Christ must make very sure that they do not only accept and confess Him as part of a Christian tradition, without an encounter with Him which leads to a rebirth, as that would render them nominal believers who are still unsaved. Such people only have a form of godliness, they lead questionable lives and do not really do the will of the Lord. They will in vain one day before the great white throne claim to be Christians; among them will also be unsaved pastors and theologians: "Many will say to Me on that day, Lord, Lord, have we not prophesied in Your name, and driven out demons in Your name, and done many mighty works in Your name? And then I will say to them openly, I never knew you; depart from Me, you who act wickedly [by] disregarding My commandments" (Matt. 7:22-23; AB).
The personal relationship which many of the true disciples of the Lord Jesus maintain with Him, often also leaves much to be desired. Separation sometimes sets in when followers of Christ grow cold in their love for Him by allowing their spiritual devotion to dwindle (cf. Matt. 24:12). Some of them become worldly-minded and no longer serve the Lord wholeheartedly. If they continue like that, they will one day appear before Him empty-handed, saved as through fire (1 Cor. 3:15). Others backslide even further and may even completely lose their former love for the Lord Jesus. He calls such believers to repentance from their apostatised state, or else they are at risk to completely lose their lampstand, which refers to the Holy Spirit (Rev. 2:4-5).
Abide in the Lord Jesus, walk in the Spirit, bear fruit that are worthy of repentance, and prepare yourself through personal holiness to appear before the heavenly Bridegroom soon. Who can describe the glory of the ivory palace in which the marriage of the Lamb will be conducted? His bride will be clothed in heavenly splendour:
"You are fairer than the sons of men; grace is poured upon Your lips; therefore God has blessed You for ever… God has anointed You with the oil of gladness more than Your companions. All Your garments are scented with myrrh and aloes and cassia, out of ivory palaces by which they have made You glad. Kings' daughters are among Your honourable women; at Your right hand stands the queen in gold from Ophir… The royal daughter is all glorious within the palace; her clothing is woven with gold. She shall be brought to the King in robes of many colours… they shall enter the King's palace" (Ps. 45:2-15).
We should take courage and persevere because the end will be glorious. During this dispensation we are following the suffering Messiah who is rejected by the world, but if we are prepared to suffer with Him we will also be glorified together (Rom. 8:17; 2 Tim. 2:12).
All of us need to make more of the Lord Jesus and put Him right in the centre of our thoughts and life, and also of our desires and future expectation. Godless people should know that their rejection of Him will lead to unimagined judgements. Neither should Christians be overly complacent as many of them have, to their own detriment, marginalised Jesus Christ and His kingdom and replaced Him with other objectives. Such believers are heading for a situation in which they will appear before the judgement seat of Christ empty-handed.
The day of reckoning is very near: "Your wrath has come, and the time of the dead that they should be judged, and that You should reward Your servants the prophets and the saints and those who fear Your name, small and great, and should destroy those who destroy the earth" (Rev. 11:18). During this time, Jesus Christ will assume great authority and reign as King (Rev. 11:15-17). Each of us has the choice to accept Christ as Saviour and align ourselves with His plan for humanity, or to side with His adversaries upon whom His wrath will be poured out.
We have to make a clear decision on our present life as well as our final destiny, as there is no middle way between the narrow way and the broad way. Jesus Christ Himself is the narrow way to heaven – He is the door or narrow gate through which we have to enter in to walk on the right road (John 10:9). An honest confession and forsaking of all sin is needed if we wish to pass through the narrow gate: "Strive to enter through the narrow gate, for many, I say to you, will seek to enter and will not be able" (Luke 13:24). The Lord Jesus does not compromise with sin and demands a clean break with our past. He is our redemption (passing through the narrow gate) and also our sanctification (dedicated walking of the narrow way).
On the broad way are all those who were deceived by a false Jesus (the Antichrist) and his father, Lucifer, to find other ways of spiritual fulfilment and another saviour. All these wrong ways are part of the broad way which leads to hell, and are hastily busy converging into a multireligious alliance of false world religions. Time is short to get onto the right way by yielding to the call of Christ to be saved (Matt. 11:28). The great purpose of His incarnation and substitutionary death on the cross was to be able to save lost humanity and put them on the only true path to heaven: "The Son of Man has come to seek and to save that which was lost" (Luke 19:10).
Whatever your reaction to Jesus Christ and His gospel of salvation, the fact remains that He is the absolute centre of the universe and you can do no better thing than to accept His claim of supremacy and also make Him the centre of your life. Eventually, all people will have to confess that Jesus Christ is Lord of all, but unfortunately many of His adversaries will only bow the knee before Him when it is too late to be saved. It is infinitely better to submit to His authority now, and to also realise that this loving King has greatly humbled Himself to meet your needs of salvation:
"He made Himself of no reputation, taking the form of a servant, and coming in the likeness of men. And being found in appearance as a man, He humbled Himself and became obedient to the point of death, even the death of the cross. Therefore God also has highly exalted Him and given Him the name which is above every name, that at the name of Jesus every knee should bow, of those in heaven, and of those on earth, and of those under the earth, and that every tongue should confess that Jesus Christ is Lord, to the glory of God the Father" (Phil. 2:7-11).
Epilogue
In the light of this article there is only one wise decision which any person on earth can make, and that is to make the Lord Jesus the centre and highest objective of his life. Consider the profound difference which a decision of this nature has made in the life of a hero of faith such as Paul: it changed him from a self-justifying scholar of the law, who persecuted Christ, to a faithful disciple of Jesus who said: "To me, to live is Christ" (Phil. 1:21). The only purpose of his life was to proclaim Christ to a lost world (Acts 20:24). He so completely devoted himself to this new life that he was even prepared to die for Christ because nothing was more important to him, not even his own life (Acts 21:13).
Consider the big difference which a decision of this nature can make on the national level in the life of a nation. Compare the time of Israel's national rejection of the Messiah during the past 2000 years, and their consequent spiritual blindness, with prophecies on how this nation's life will be like during the coming Millennium after they will be reconciled with the Messiah. They will no longer be a controversial, struggling people who live with their backs against the wall, but the foremost witnesses of the Messiah, who will play a world reforming role (Isa. 27:6). Consider also the tremendous difference which the Messiah will make in confused and deceived Muslim countries such as Egypt and Syria, after they will be reconciled with Him (Isa. 19:22-25). Exactly the same principle applies to all other nations, and because of that, conditions during the Millennium will be drastically different from what they are now (Jer. 3:17; Zech. 8:20-23).
Why are most people waiting until they will see Jesus Christ coming on the clouds before accepting Him as Saviour and King, and surrendering their lives completely to Him? We are faced with the big challenge to be shining lights to the Messiah now, in the midst of much opposition from a spiritually blinded and deceived world. You should discover now that He is the only Saviour of the world (Acts 4:12) and that repentance and rebirth are only the beginning of a new life in Him – you should also daily follow and serve Him under the guidance of the Holy Spirit. I can only be a good example and shepherd to other people if I faithfully follow the guidance of the Chief Shepherd (1 Pet. 5:2-4; 1 Cor. 11:1).
For wisdom on the complexity of life we can only go to Christ, "in whom are hidden all the treasures of wisdom and knowledge" (Col. 2:3). To be able to live a holy life, we can do nothing better than to imitate His example and follow in His footsteps (1 John 2:6; 1 Pet. 2:21), since He is the highest expression of a morally righteous life. Authority structures in society can also only properly function if the supremacy of Christ is recognised. When we abide in Christ in all spheres of our life, we will have confidence when He appears, and not be ashamed before Him at His coming (1 John 2:28
---
Reference: Prof. Johan Malan
---